This post may contain affiliate links. We may receive a comission from purchases made through these links
From mid-2020, Appen raters from all over the world reported being invited by email to opt in for the new Appen China platform known as Appen 9. By accepting the invitation to create an Appen 9 account, the home-based agents are supposedly exposed to a wider variety of projects, as they will also have access to the ones that are available exclusively through the Chinese platform.
As everything comes at a price, opting in to Appen China involves accepting terms and conditions that many raters report as shady and suspicious. And that raises some questions: Is it worth opting in to Appen China and creating an account with Appen 9? What are the pros and the cons? Will your personal information be shared with the Chinese government? These are the things that this article will look into and try to unveil.
If you are interested in joining Appen, make sure to read our post on how to work from home with Appen in 7 steps.
What is Appen China (or Appen 9)?
Appen China is the name by which Appen refers to its Chinese operation. It can allude to the platform where jobs are made available, which is also called Appen 9, or the website launched after the opening of Appen's office in Beijing.
The fully translated Chinese site aims to help the company connect with prospects and clients in China, a hot market for global AI development and machine learning solutions. The Appen 9 platform, on the other hand, serves as a hub to connect crowd workers with Appen projects for Chinese clients.
Is Appen China safe?
The answer to this question depends on which concept of safety we are talking about.
If you're concerned about the legitimacy of Appen China and whether you'll get paid for your services, don't worry. As the Chinese branch of Appen, this is a legit and established company whose expansion has been funded by multiple prominent investors.
However, if your concern is about whether your personal information will be kept safe with Appen China and your online privacy protected, then the answer is way trickier. Multiple Appen raters have reported being requested to install security apps that can only be removed by formatting the computer. There are suspicions that this type of software could be used to monitor all user's activity on their PC. People also report that their computer become unstable after installing the required software.
All foreign entities operating within China are subject to its cybersecurity system. According to the China Law Blog by international law firm Harris Bricken, "This system will apply to foreign owned companies in China on the same basis as to all Chinese persons, entities or individuals. No information contained on any server located within China will be exempted from the government's full coverage program. No communication from or to China will be exempted…. Any and all data will be available and open to the Chinese government."
Appen 9 projects
Until now, most of the projects that are available through Appen 9 are transcription or labeling projects. One of the most popular projects for which many raters are being invited is Aragorn.
It looks like Appen is still in a pilot phase with Appen 9 projects, and it's very likely that, in the upcoming months, more types of projects will become available for raters who opt in.
How much they pay
In most countries, the average rate of pay for transcription projects on Appen 9 is around $15 per hour of audio transcribed. At first, this may look like a decent rate. However, the average time it takes to transcribe one hour of audio is at least 5 hours, so the actual rate you will make is less than $3/hour. This is way below the rate for most projects that are available through Appen Connect. It is also far below the average salary paid by most transcription companies.
Conclusion
For now, the sentiment about Appen China projects is very negative. This can be easily concluded from several user reports on multiple online forums and Facebook groups.
That said, below are some reasons why you should consider opting in or out of Appen 9 projects by Appen China:
Reasons for Opting Out
Low quality of Appen China support team. Raters claim that the quality of Appen China support is unacceptable. Communication with them is difficult and often described as very bad.
Low pay rates. Raters also claim that the pay rates are too low for the work given, with some of them using the terms "waste of time" and even "modern slavery" to refer to Appen 9 projects.
Risk of security threat. Appen China may require you to install software that can only be removed by resetting the computer to its factory settings. For many, it's not clear what this software does, and it may end up compromising PC performance. If you decide to opt in, make sure to go through all the terms and conditions to avoid any surprises.
Risk of privacy threat. On top of that, there is also the possibility that your personal information and collected data can be promptly shared with the Chinese government if requested by them, which is something that worries (or at least bothers) many people, especially from Western countries. That doesn't mean that this is going to happen, but these are laws that any company operating in China must abide by.
Lack of projects. At least for now, there are very few projects that are available through Appen 9.
Reasons for Opting In
Be an early participant of this Appen initiative. Being an early participant of Appen China may turn out beneficial in the long term, even though there's nothing that currently points in that direction. While the quality of the initial opportunities and support is oftentimes bad in such initiatives, it is possible that Appen will take feedbacks into consideration and make Appen 9 better in the future, so it might be a good idea to secure your spot on this platform now.
Opportunity for extra projects. Although the number of projects or tasks available through Appen 9 is still very low, one may argue that this is better than no extra projects or tasks. However, be aware that it is still not clear whether opting in for Appen China affects the projects that may become available to you through Appen Connect. Hopefully, Appen will become more transparent about conflicting projects and everything that is involved in project availability.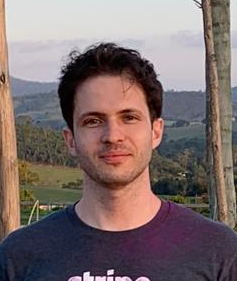 I am an entrepreneur with many years of experience with online jobs and work-from-home opportunities.
Today, I devote most of my time to growing the Search Evaluator project, which is made up of the academy, this blog, and a consulting business.