This post may contain affiliate links. We may receive a comission from purchases made through these links
In the world of remote working, Appen is a top-of-mind company known for not requiring any previous experience or technical skillset from applicants. This is a big deal for people that are just starting in the work from home space.
If you are interested in joining Appen as a home-based, independent contractor, below is a list of the top 5 entry-level, work from home jobs that are available at Appen.
1. Search Engine Evaluator
A search engine evaluator helps search engine companies improve the quality of the services they offer. They do this by performing different online tasks designed to evaluate the performance of search algorithms.
The most popular search engine evaluator jobs at Appen are projects Yukon, Shasta and Arrow.
2. Social Media Evaluator
A social media evaluator contributes to improving the quality of social media. The tasks generally consist of providing feedback on news feeds, advertisements and search results for social media sites.
Examples of social media evaluator jobs at Appen are projects Nile and Uolo.
3. Transcriptionist
A transcriptionist has the task of converting audio files to document or text formats. The two most popular types of transcription jobs are medical transcription and legal transcription.
Examples of transcription jobs at Appen are projects Aragorn and Forester.
4. Translator
A translator is someone who converts written material from a source language to a target language. They may also be responsible to assess the quality of translated texts. A well-translated material must preserve the style, tone and concepts of the original source.
Nida is an example of a translation project at Appen.
5. Micro Tasker
Microtasks are jobs that you can finish in a very short amount of time. Examples of such tasks include uploading images, recording videos or speaking phrases into a microphone.
By providing AI training data for machine learning models, micro-workers play an important role in the development of AI.
Appen Jobs FAQ
How to apply for Appen jobs?
To apply for remote jobs at Appen, candidates must create an account on the Appen platforms Connect and Contributor Portal.

From this list of the top 5 beginner-friendly Appen jobs, the following four are available through Appen Connect: search engine evaluator, social media evaluator, transcriptionist, and translator.

To apply, head over to Appen Connect and sign up for the Internet Analyst position. Once your application is approved, go ahead and look for the corresponding projects on the dashboard.

Please note that Appen jobs are always presented in the form of projects. Therefore, instead of looking for "search engine evaluator" on the projects' page, you must search for the name of the search engine evaluation project, such as Yukon, Arrow and Shasta, for example. The same idea also applies to the other jobs that were mentioned in this article.

The Contributor Portal is where you will be able to register for one-off, short-term projects known as microtasks. To apply, create an account on the portal and follow the instructions provided on the screen.


How much do Appen jobs pay?
For most Appen jobs, you can expect to earn anywhere between $3 and $20 per hour. The hourly pay rate varies depending on the project and the country where the rater is located. In the US, the rate also varies by state.

Micro jobs, on the other hand, will usually pay per task. In this case, the rate can range from a few cents to a couple of dollars per task, depending on its complexity and how long it takes to complete it.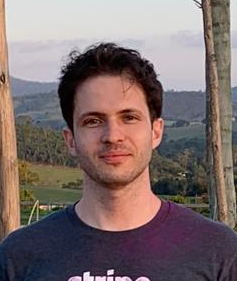 I am an entrepreneur with many years of experience with online jobs and work-from-home opportunities.
Today, I devote most of my time to growing the Search Evaluator project, which is made up of the academy, this blog, and a consulting business.