This post may contain affiliate links. We may receive a comission from purchases made through these links
Personalized Internet Ads Assessor is a search engine evaluator job at Lionbridge that involves reviewing online advertisements. The goal is to help improve the algorithms responsible for displaying ads by Google.
Ads assessors rate the quality and relevance attributes of the ad in relation to a particular search query or web page that is provided in the task. It is one of the best Lionbridge jobs that you can do from home. At Appen, this same job is known by the name of Project Arrow.
How It Works
Since Google is constantly improving its ad algorithms, these ratings serve to provide a human check on whether these algorithm updates will return better ads to the user. In other words, ads that are relevant and trustworthy.
To undertake the assessment tasks, raters need to understand the context of the user's search, what they want, and what their intentions are when making a particular search. This will help to collect data and train the artificial intelligence that will provide the best advertisement for the user.
Since you are looking for information on Lionbridge jobs, you may also like to register on these other websites that offer work from home opportunities.

The more sites you sign up for, the more money you will be able to earn.
Ads Assessment Example
To clarify, let's take an example. When searching for "Disney princesses", the ad that might appear to the user in the search results page must to some extent meet the user's needs.
For that purpose, the ad can be anything, as long as it's adequate to what was searched for. Examples of ads that can come in as useful in this case are the Disney streaming channel, princess costumes on sale in a certain store, etc.
An example of an undesirable ad would be "Sexy princess costumes", as it would be inappropriate to show it considering the likely intents of the average users who may have issued the query <disney princesses>.
In the end, it is all about understanding what the user is looking for and what ads would be relevant to satisfy their intent.
Internet Ads Assessor Salary
The pay rate for the Internet Ads Assessor role at Lionbridge typically ranges from $5/hour to $15/hour, depending on variables such as the assessor's country and experience.
Internet Ads Assessors are paid per hour of tasks that are completed, according to predetermined productivity rates. This means that the salary per week can oscillate depending on how many tasks are available.
It is also important to mention that you need to be constantly monitoring the availability of tasks throughout the day. This is critical to ensure that you will be able to complete as many tasks that are made available as possible.
Job Requirements
To apply for the Personalized Internet Ads Assessor role, you must:
Be fluent in English, and have native proficiency in the language spoken in the locale you are applying for
Have been living and working in the country of application for the last 3 consecutive years
Be updated about the news and have great cultural knowledge about your locale
Be tech-savvy and know how to use the web for research
Be capable of working from home without much supervision, following established guidelines and paying attention to the details
Bachelor's Degree (or similar) will be a big plus
Application Process
The Application Process to become an Internet Ads Assessor is pretty simple. Visit Lionbridge's search page for jobs and check if there is an open position for your country of residence. It is important to note that their systems automatically check candidates' IP addresses, so any application made in a location other than the country you are applying to is likely to be rejected.
There will be an Application Wizard to guide you in the process of submitting your application. In the end, you will be requested to upload your CV and any proof of English fluency, and you will be required to answer a pre-screening questionnaire.
It can take a couple of days, weeks, or even months for the Lionbridge team to review it. If everything succeeds, you will receive an email with further instructions and the scheduled date of the qualification exam.
Internet Ads Assessor Exam
If you pass the screening phase, you will receive the study material and exam details once you have accepted the Terms & Conditions of the program and the rate of pay. It's also necessary to confirm that you are a resident of your country for a minimum of 3 years and set up a dedicated work Gmail account.
The Internet Ads Assessor guidelines are over 150 pages long and contain several examples on how to proceed for each specific rating scenario. To study for the exam, the candidate should rely on these guidelines and other preparation resources that are made available by Lionbridge.
To prepare for the Qualification Exam, the Lionbridge team will grant you access to their eLearning material, which will be sent to the personal Gmail account that is provided in the T&Cs Questionnaire.  It is essential that you carefully read through all of the material provided to have a better chance of passing the qualification exam.
The eLearning material will take approximately 1 hour to complete and it's recommended to finish that training within 24 hours. To complete the qualification exams, you will need a couple of hours in total.
If you are unsuccessful or fail to complete the exam within the expected timeframe, you might be eligible to re-enter at a later stage if you reapply to Lionbridge. So, once again, you will need to study the material thoroughly.
If you fail the exam for the second time, you will have to wait at least 6 months to apply again.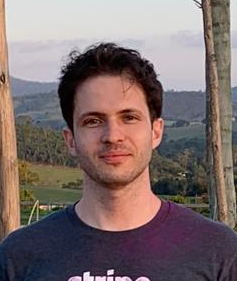 I am an entrepreneur with many years of experience with online jobs and work-from-home opportunities.
Today, I devote most of my time to growing the Search Evaluator project, which is made up of the academy, this blog, and a consulting business.