This post may contain affiliate links. We may receive a comission from purchases made through these links
Lionbridge is one of the most reputable companies offering entry-level, remote online jobs. These are jobs that usually require nothing more than internet savviness and good analytical skills, which means that they are perfect for those just starting in the work from home space.
Below is a list of the top 5 Lionbridge online jobs that you can do from home.
1. Personalized Internet Assessor
A personalized internet assessor is trained to evaluate the performance of search engines, more specifically, Google. The bulk of the work involves rating the quality of web pages and the relevance of search results, but there are dozens of other tasks that an internet assessor can perform.
2. Internet Ads Assessor
A personalized internet ads assessor, sometimes known as simply ads assessor, rate the quality and relevance of Google ads. Most of the work involves evaluating whether the ad would appeal to the user based on either their search query or the current page that they are visiting.
3. Online Map Quality Analyst
The role of map quality analysts is to provide feedback on the performance of Apple Maps. Most of the work revolves around evaluating the relevance and accuracy of map-related information. Although this is an entry-level position, the work requires critical thinking with the ability to grasp navigation concepts.
4. Social Media Evaluator
A social media evaluator contributes to improving the quality of social media. At Lionbridge, this role is sometimes called social media assessor. The tasks generally consist of providing feedback on news feeds, advertisements and search results for social media sites.
If you are also interested in social media evaluator jobs at Appen, make sure to read our informational post for more details.
5. Search Engine Evaluator
A search engine evaluator helps search engine companies improve the quality of the services they offer. They do this by performing different online tasks designed to evaluate the performance of search algorithms. At Lionbridge, this job title is sometimes used to refer to Microsoft Bing's search evaluation job, which was previously known as Web Content Assessor.
Make sure to scour our blog for more information about the best search engine evaluator jobs out there.
Frequently Asked Questions about Lionbridge Jobs
How to apply for Lionbridge jobs?
To apply for remote jobs at Lionbridge, candidates must head over to Lionbridge AI's Careers page and then click the button View All Opportunities. To narrow down the list to opportunities that are available in your country, make sure to use the appropriate search filters.


How much do Lionbridge jobs pay?
Most Lionbridge jobs pay anywhere between $6 and $17 per hour. The hourly pay rate varies mostly depending on the country where the rater is located. In the United States, the rate may also vary by state.

On average, most online jobs at Lionbridge will have about 20 hours a week worth of tasks. Therefore, one can expect to make an average monthly pay of $480 to $1,360 with these jobs.


Why these were selected as the top 5 online jobs at Lionbridge?
Lionbridge has many remote opportunities available on their site, but the reason why these 5 online jobs stand out are as follows:
– they refer to well-established projects that have been around for years
– since they've been around for quite some time, you can expect more detailed guidelines and above-average support
– their clients are leading technology companies (i.e. Google, Microsoft and Apple)
– they are long-term projects where you can work for years if you maintain high-quality performance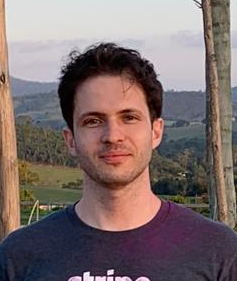 I am an entrepreneur with many years of experience with online jobs and work-from-home opportunities.
Today, I devote most of my time to growing the Search Evaluator project, which is made up of the academy, this blog, and a consulting business.