This post may contain affiliate links. We may receive a comission from purchases made through these links
Lionbridge hires Online Map Quality Analysts on an ongoing basis and this work from home job is available in over 20 different countries across the globe. Click here to check if this position is available in your country and apply.
This article will explore the most important things you need to know about this remote job.
Since you are looking for information about jobs at Lionbridge, you may also like to register on these other websites that offer work from home opportunities.

The more sites you sign up for, the more money you will be able to earn.
What is an online map quality analyst?
Map quality analysts perform mostly map-related tasks that involve evaluating the relevance and accuracy of information. They answer questions like: Is the result returned accurate? Is the business name correct? What about the address and pin location? It is one of the search engine evaluator jobs that is available at Lionbridge. At Appen, it is known by the name of Project Shasta.
The client is Apple and the goal of this project is to improve the quality and relevance of their map service (Apple Maps). This task must be accomplished through research on the web, following the project guidelines.
This role involves applying local knowledge to determine if the information presented is correct and relevant to users. Occasionally, there are also non-map related tasks to be completed.
What are the requirements for this job?
Candidates for the online maps quality role at Lionbridge must possess the following skills:
Good knowledge and understanding of country-level local, cultural and geographical information
Know-how of using online maps and superior online research skills
Fluency in English and local language (if applying from a non-English speaking country)
You must be living in the country for which you are applying for the last 3 consecutive years
The Online Map Quality Analyst role is one of the top Lionbridge jobs where you can work online remotely.
Online Map Quality Analyst Salary
The pay varies by country and is assigned based on task completion — more complex tasks will pay higher rates, which can range from less than $0.25/task to over $0.90/task.
There are many different types of tasks for this position and your earnings are limited by the work you can complete within the 20 hours weekly limit. That is to say, raters who work fast without compromising on quality will earn more.
A map quality analyst at Reddit claims to be able to make as much as $50/hour on "pedestrian and routing" tasks, and $10-20 an hour on average.
Map Quality Analyst Exam
The exam is based on a 200-page guidelines document that provides detailed instructions on how to perform the core of the job. You will receive these guidelines once your application is approved.
Similarly to the qualification process for the search engine evaluator position, the exam for the online maps quality analyst role is also divided in parts.
Part 1 is a 20-questions theoretical exam based on the content of the guidelines. You can consult the guidelines while taking the exam, of course.
Part 2 is a practical exam where you will be required to evaluate map results returned from specific search queries.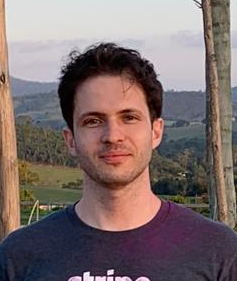 I am an entrepreneur with many years of experience with online jobs and work-from-home opportunities.
Today, I devote most of my time to growing the Search Evaluator project, which is made up of the academy, this blog, and a consulting business.