This post may contain affiliate links. We may receive a comission from purchases made through these links
Micro Tasking has always been a popular choice for those looking to earn extra income. And Appen has provided contributors with micro-tasking jobs for over twenty years.
But what is Micro Tasking, and how much does it actually pay? Read on and find out more about this fascinating earning opportunity.
Since you are looking for information about jobs at Appen, you may also like to register on these other websites that offer work from home opportunities.

The more sites you sign up for, the more money you will be able to earn.
What Are Micro Tasks Exactly?
Micro tasks, as the name suggests, are jobs that you can finish in a very short amount of time. Some examples of micro tasks include: rating an app, transcribing small amounts of data, or speaking phrases into a microphone.
These jobs are usually paid per task rather than per project, and need to be done in bulk to prove profitable.
Micro tasks are usually a part of a larger crowdsourcing project made to develop machine learning. Because of the simplicity of micro-tasking, it's a viable source of extra income for those who have, at the very least, an online connection, and basic computer literacy. Microtasks are one of the top entry-level Appen jobs.
What Is Appen?
Appen is considered as one of the big players when it comes to crowdsourcing data. They provide clients with valuable resources to improve their AI systems. In turn, they hire a large number of people to produce that data.
They have over one million contractors located in over 130 countries that furnish their clients with the information that they need.
How Much Does Appen Pay for Micro Tasks?
It varies considerably depending on the project and the country where the rater is located. Different clients have different requirements, and one can generally expect to earn anywhere from about $2.5 to $10, per hour.
A transcription job may pay as little as one cent per word or phrase transcribed, and a job of rating apps may pay tens of cents per task. The payment may seem small, but with the speed that these jobs can be completed, it does add up.
Various job listings will have a set amount offered per task completed. Some jobs have a set number of tasks that can be completed per day, some can be performed as often as you're able to.
Pay scales improve if you do multiple projects at a time.
Payments are deposited to your Appen Account and can be withdrawn at any time. Do take note though that you'll need a minimum of $10 to be able to withdraw. Payments are made through PayPal, and you will need a PayPal account when you sign up to work for Appen Micro tasks.
Although payments can be withdrawn at any time, they must first be reviewed then approved by an Appen Support Representative. Approvals are made and released every Wednesday. As such, any withdrawal made will show up as "Requested" until that time. Any withdrawals requested before 10am PST on Wednesday will be processed that week, otherwise, it will carry over to next Wednesday.
Appen doesn't take a cut of any earnings that you make on the micro tasks that you work on. You get the entire amount that is saved on your Appen contributor account.
How Do I Qualify for Appen Micro Tasks?
To be able to start working on micro tasks on Appen, you'll need to register an account. Appen does not require fees to register and therefore won't ask for any payment for registration. To register for an account, head to the Appen website, then click on Jobs in the upper right corner of the screen.
On the Micro Tasks tab, click on Apply. This will open an application form page where you can create your Appen Contributor Portal account.
Remember that you'll need to be at least 18 years old to register. You'll also need to have a valid email address, and a valid phone number.
An SMS message will be sent to validate your phone. You'll also be subsequently required to create a main Appen account if you don't already have one.
The main Appen account and the Appen Contributor Portal account are separate sites. When you don't have an account yet, you can create one by clicking on "view current opportunities" at the bottom of the main Appen account login form, which prompts you to the Projects application page where you can sign up.
The main Appen website will require more info than the Contributor Portal. Make sure you have a resume or CV on hand as you'll be required to upload it.
You'll also be required to verify that your phone is internet capable. Once you've registered for your account, you'll need to wait for Appen to review your application.
The time needed for the qualification process may vary. It can take from a few hours to a few days to get verified. Just keep checking the email you used to register for updates.
Getting Jobs on Appen Micro Tasks
Once you've finished signing up and log on to Appen Micro tasks, you'll notice that your job listings will be pretty limited. This is because Appen tiers jobs to different contributor 'levels' ranging from level zero being the lowest to three being the highest. Having the highest tier allows you to apply for all jobs available that you qualify for.
All new Contributors start at level zero. To reach level one, you'll need to have completed at least five jobs, answered at least 100 test questions, and your tasking accuracy must at least be 70%.
From level one to level two, you'll need to complete an additional five jobs, for a total of ten, and have an accuracy of at least 80%.
Finally, to have the highest tier, you'll need to have a tasking accuracy of at least 85%.
'Test questions' are questions hidden in jobs that are created by the task author. They'll generally look exactly like any of the questions involved in the job. They're already pre-labeled with correct answers, and are used by both Appen and the task creator to evaluate the accuracy of the contributor.
Great Earning Opportunity
Freelancing, and work-from-home arrangements have seen a rise in popularity due to current global circumstances. With this in mind, most are looking into micro tasking to earn an extra bit of cash during these trying times.
Try Appen Micro tasking for yourself, and see if you can take advantage of this great earning opportunity.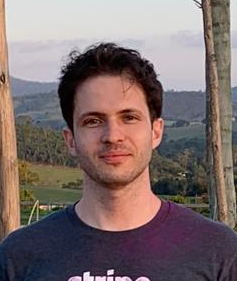 I am an entrepreneur with many years of experience with online jobs and work-from-home opportunities.
Today, I devote most of my time to growing the Search Evaluator project, which is made up of the academy, this blog, and a consulting business.