This post may contain affiliate links. We may receive a comission from purchases made through these links
Project Amur is a social media evaluator job at Appen, which is all about reviewing your purchase experience online. You will purchase products from online sellers that run sponsor ads on Facebook and then rate the overall experience.
This project requires that you pay the amount of purchases upfront by yourself, which will then be reimbursed by Appen in the following month, together with the piece rate amount for each completed task.
You will have the chance to own the products that you have purchased and receive a piece-rate payment for every completed task. Project Amur is launched as monthly rounds, in which raters are selected based on the results of the availability survey and qualification quiz.
To learn tips on how to work from home with Appen, check out this article.
Project Amur Pay
For a monthly round of Project Amur, you will have a chance to purchase one to 10 products for up to a total amount of $500 in value. 100% of your expenses including taxes, shipping and customs will be reimbursed at a set exchange rate which is described on the project page. In addition to this, $3 will be added to your total reimbursement amount to pay back the online payment costs on Payoneer.
You will be completing an initial survey as you are making each purchase as well as a second follow-up review once you have received your products. The goal is to allow you to provide feedback on the overall purchasing experience. For every completed task in a round, you will be paid a piece rate amount of $5 for your time.
How to Apply
To apply for the Amur Project at Appen, first, you need to complete the registration form that is available after selecting your country of residence on this page. This is the application page for the Internet Analyst position, which is the name by which Appen refers to their home-based, independent agents.
Once you are admitted as an Internet Analyst, you need to check if Project Amur is available in their project dashboard. Amur is one of the many projects that can be available for raters.
As you apply for the Amur Project from the dashboard, you will need to provide your information, such as the country or market where you can participate, and links to your Facebook and Instagram profiles.
After you have provided the information, you will be able to access the Project Amur Homepage, where you can find information about the workflow, guidelines, qualification quiz, reimbursement process, etc.
Qualification Process
At the start of a monthly round, an invitation email will be sent to the rater which includes links to the Availability Survey and Qualification Quiz.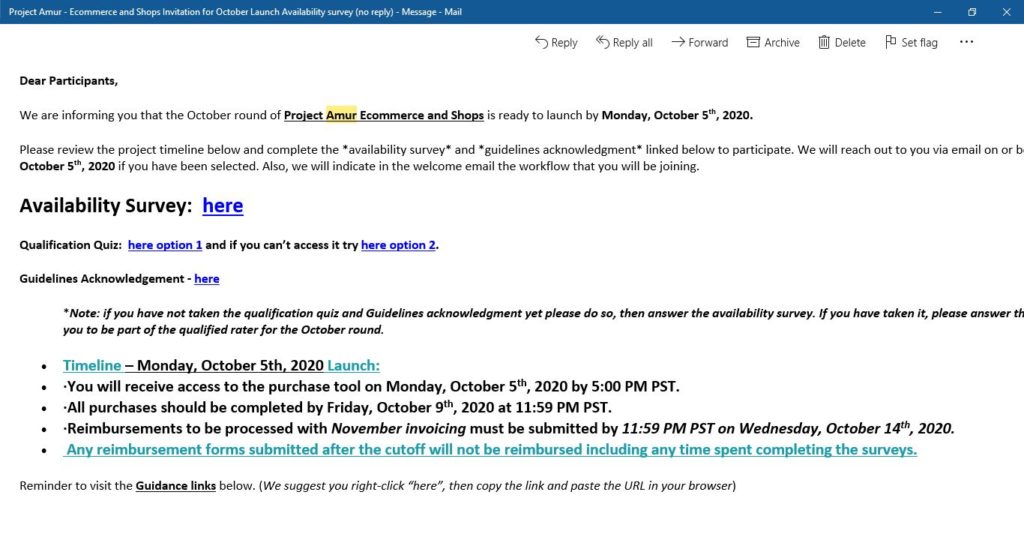 There are only 10 questions in the qualification quiz, and you will need to get a passing score of at least 80%. Questions are based on the guidelines, where you will be asked about the spending limit for purchases, things to do before and after purchasing, and valid reasons for skipping the assigned purchases in the tool.
After completing the survey and passing the qualification quiz, you will receive a welcome email if you are selected as a participant for the project. This email includes links to the rating tool, reimbursement form, and other information, such as the project's timeline and reimbursement cutoff dates.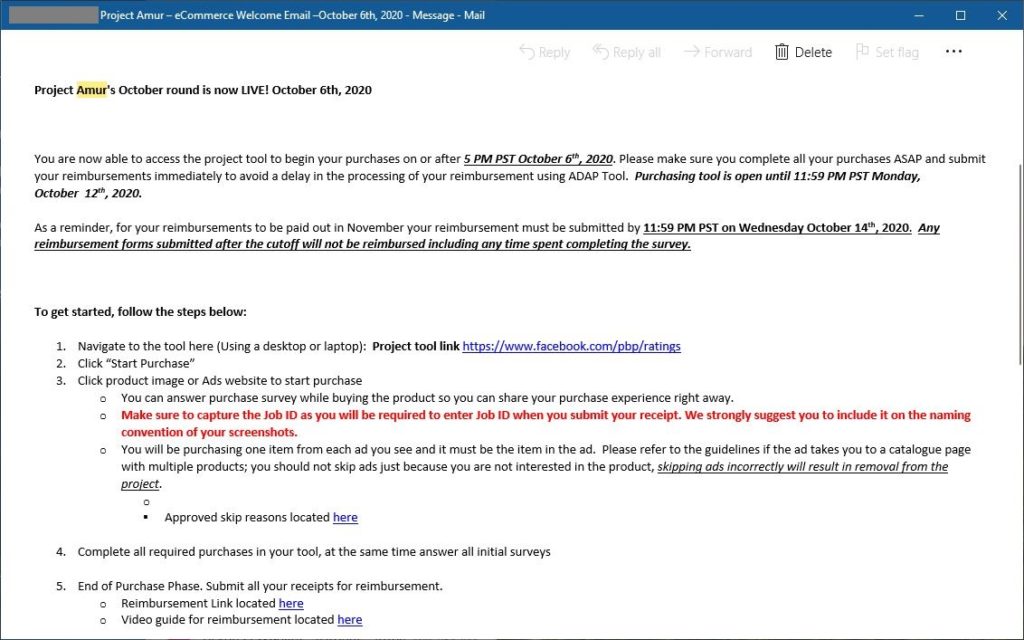 Project Amur Workflow
You will get access to the rating tool on Facebook at the launch date provided in the welcome email. The project timeline is different for each round, but it goes like the following in general: You will have around 5 days to complete all purchases you are assigned in the tool, and around 7 days to submit a reimbursement request for all purchases you made, along with a receipt.
In the rating tool, there are the ads you should click on to select a product to purchase.
Alongside with your purchase, you will be asked a series of questions about the product and purchase experience.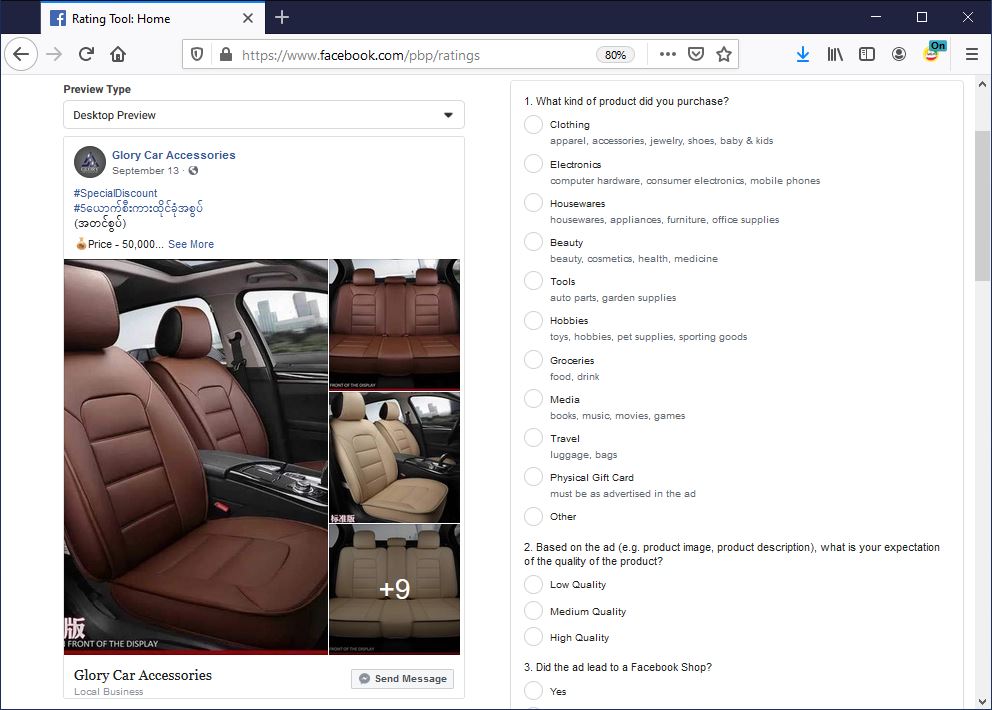 You will need to purchase the total number of items shown in the tool. Once you have made those purchases (and received your order confirmations), you will immediately be able to submit your survey feedback and receipts for reimbursement. Appen covers 100% of the item price, tax, customs, shipping, as well as payment for your time on this project.
Once the product arrives, you will need to examine and evaluate the entire purchase experience. 
When you go back to the rating tool for review, you will be asked a series of questions regarding the entire purchase experience, including the delivery process and product quality. It is important to note that failure to complete the follow-up survey will result in a charge-back of any amounts reimbursed for items purchased.
Project Amur Guidelines
Unlike many other projects on Appen, the guidelines for Project Amur are quite simple and straightforward. The five-page document is comprised of general information on getting started, overall guidance on how to use the tool, and instructions on the things to do before buying, while buying, after buying, and after receiving a product.
Although the guidelines usually don't change, it is important to note that the spending limit for each item and the total spending limit may be different from one round to another.
In addition to the guidelines, other important information about the project is provided in the Welcome email. Therefore, reading that information carefully will help you succeed. More specifically, it will help you pass the qualification quizzes for each round, keep your purchases within the spending limit to be eligible for participation in the next rounds, and not miss the deadline to complete purchases and submit reimbursements.
With the recent rounds of Project Amur, there have been some changes in the reimbursement tool and procedure. Now, the rater needs to submit the reimbursement form for purchases before the cut off date, and any reimbursement submitted after the cut off data are not be paid.
It is also important to note the Job ID in each of your tasks and to fill out this information when you are submitting reimbursements.
Workload
For each round of Amur, you will be assigned purchases of 1 up to 10 items. Some of the best deals include smartphones like the Samsung Galaxy A50s, Coach watches, Lenovo laptops, and many other smaller items from local sellers on Facebook.
As a different project from others where you earn by the number of hours or tasks accomplished, in Project Amur you will have the unique opportunity to purchase and keep up to $500 USD worth of products for free after reimbursement each month. If you are looking for an opportunity like this, then Project Amur is surely for you.
Since you are looking for information on Appen projects, you may also like to register on these other websites that offer work from home opportunities.

The more sites you sign up for, the more money you will be able to earn.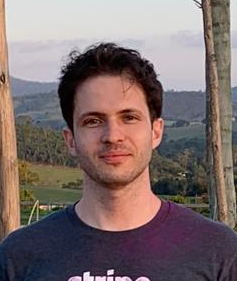 I am an entrepreneur with many years of experience with online jobs and work-from-home opportunities.
Today, I devote most of my time to growing the Search Evaluator project, which is made up of the academy, this blog, and a consulting business.