This post may contain affiliate links. We may receive a comission from purchases made through these links
Want to make some extra money and easy cash online? Take a quick survey! This may sound like gimmicky phishing by a spammy site – and in some cases it is – but legitimate opportunities for paid surveys do exist. Quite a few are reputable, interesting and even fun.
With a little research, practice, and discernment, many have found a rewarding way to voice their opinion and capitalize on free time.
What does an online survey taker do?
Your views are worth money. Survey takers are paid for giving feedback to market research groups, brands and survey companies.  This helps identify attitudes towards products, services, new concepts, etc. 
Each site you sign up for will require that you create an account and profile. You will be asked basic demographic questions as well as more personal inquiries that will influence what types of surveys you qualify for.
After joining a survey panel site, you can search for opportunities of interest, and surveys that you are eligible for will be emailed as they become available. You will be asked to fill out simple questionnaires or perform other tasks such as watch a video, test a product, participate in a focus group or provide your opinion in various specified ways. 
Topics, methodologies, pay and other expectations are revealed up front for each survey. Most sites have mobile apps available as well.
Does this work require any qualification or prior experience?
All you need to get started is basic computer knowledge and an email account. Your qualifications and prior experiences can influence what type of surveys you are deemed a good fit for, and the more you divulge about yourself in your profile can unlock more opportunities.
You will be alerted via email or mobile notification when companies are seeking people with your characteristics and expertise.
How much can you make by taking surveys?
The burning question for beginner survey takers is of course, "How much money will I earn?"  Many variables affect your earnings such as speed, consistency, and qualifying factors such as demographics and experience. 
A rough range of income could be $0.25 to $5.00 for 5 to 30 minutes of your time, on average.  Higher paying surveys do exist, but they are rare and sometimes looking for a very specific type of person or consumer.
Here are some example earnings from popular sites as reported by survey takers and aggregators:
How am I paid?
Paid survey sites most commonly allocate a number of points for each survey completed, which are then redeemable for rewards of your choosing when cashing in. Cash equivalents for points are usually clarified and easy to understand.
For example, 500 points might be required to request a $5.00 Amazon gift card. There is usually a minimum earning threshold (ranging from few dollars to $50) which has to be met in order to start cashing in.
Compensation can include cash, gift cards to retailers (i.e. Walmart, Amazon, popular stores, gas stations and restaurants) PayPal, or prepaid credit cards.
Types of Survey Sites
All types of organizations use surveys to tap into customer critique and get reliable data from their target audience in a multitude of ways.
Marker Research Survey Sites
Most online paid surveys fall in the realm of market research. They can pertain to products and services, media, lifestyle, career, etc. Examples include ad effectiveness, brand appeal, trust levels, consumer insights and customer satisfaction.  The survey taker is asked straightforward questions about their opinions, often administered in questionnaire formats resembling multiple choice, ranking, polls, or open-ended responses.
Popular market research survey sites:
GPT Survey Sites
GPT, or Get Paid To sites offer survey opportunities and a multitude of other tasks inside their platform. This includes signing up for free trials, micro-tasks, games, social media tasks, clicking ads, watching videos, shopping, surfing the web, etc.
Popular GPT sites:
Focus Group Survey Sites
Focus group surveys are targeted, lengthy and usually higher paying. They typically have a more business/professional aim and are looking for individuals with specific interests, backgrounds, and experiences.
Popular online focus group sites:
Product Testing Survey Sites
Product testing is just what it sounds like – get free stuff and sometimes money for input and reviews about your product experience. Typically, items are delivered to your home, unless it's a virtual product, and can be anything from food and makeup to electronics and appliances.
Popular product testing sites:
Tips to get you started
A couple of points to keep in mind before you start signing up:
Don't enroll in anything that requires YOU to pay. If a survey site wants money for access, it's very likely a scam.


Understand that this is not considered a lucrative, quick, or reliable income. It's difficult to make sizable amounts, surveys can be long and tedious, and finding those that are worthwhile can feel like a rabbit hole. Also, if it seems too good to be true, it probably is!


Don't provide sensitive information up front, such as Social Security Number or banking information.


Research site history and reviews. You can gauge credibility this way, and gain insight from information shared by others about their earnings and experience.


Many survey takers prefer to create a dedicated email account for their activities, making the magnitude of correspondence you receive more manageable.
Conclusion
Paid research panels and surveys have become a critical tool for businesses and brands who want to make more customer savvy decisions. They pay you to better understand consumer perceptions, needs and wants, and use reward sites to get this feedback.
It can be a fun way to get cash, gift cards, prepaid credit cards, free products, prizes and other perks. You get to do this at home in your free time, and there is no experience required with a low learning curve for beginners. All you really need to get started is an opinion!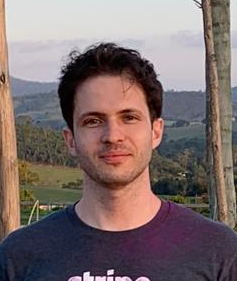 I am an entrepreneur with many years of experience with online jobs and work-from-home opportunities.
Today, I devote most of my time to growing the Search Evaluator project, which is made up of the academy, this blog, and a consulting business.