This post may contain affiliate links. We may receive a comission from purchases made through these links
The artificial intelligence and machine learning industry is a multi-billion dollar market that is growing considerably every year. Good quality AI models are trained with datasets generated, annotated, and/or verified by human workers to ensure the data is of the highest quality. Companies building these models typically do not have the knowledge or capability to create these datasets at scale, so they rely on companies like TranscribeMe to provide these datasets.
In this article, you will get to know what TranscribeMe is, how it works, how much it pays, what types of online jobs it offers and more.  
What is TranscribeMe?

TranscribeMe provides a variety of language services that delivers the datasets companies need to properly train their AI models. This is done through a proprietary cloud platform coupled with a remote freelancer workforce. The majority of tasks are around transcription, but the company also provides translation, data creation, and annotation.
With a genesis in transcription, TranscribeMe has served thousands of customers and has grown its global workforce to over 2 million registered workers. Through its proprietary workforce management platform paired with expertise in crowd management, TranscribeMe can build curated and trained crowd teams. This online workforce can deliver all kinds of projects, especially those that involve creating and annotating AI and machine learning training data sets.
How TranscribeMe Works
TranscribeMe has built a proprietary task distribution and workforce management platform that allows workers to receive and complete tasks all within its cloud-based platform. In addition, the company provides a database of learning materials, guides, and has an internal social network for active workers to learn from one another and communicate directly with the TranscribeMe operation team.
The process is simple. As a worker, you sign up, provide your basic information, and receive access to study materials and exams. Upon completing the entrance exam, you will receive access to transcription tasks. Other tasks such as data creation/annotation are done by invitation when projects become available. As you successfully complete tasks, you will be invited to join higher-level teams that have higher compensation and receive access to different types of tasks. The company's internal team will help navigate you through the TranscribeMe worker career path.
Online Jobs at TranscribeMe
TranscribeMe provides a variety of job types, the majority of which are transcription. The different types of jobs it provides include:
Transcription: This includes everything from basic transcriptions of interviews, focus groups, and dictation all the way to complex transcription to train AI/ML models. It also has workflows for medical transcription and foreign languages.
Translation: TranscribeMe provides text-to-text translation services for a variety of use cases including legal documents, AI/ML training, and translations of transcripts. It currently provides this with over 30 language pairs and the company is now looking to grow its network of professional translators.
Data Annotation: TranscribeMe also provides data annotation services, mostly with NLP use cases. This is where audio and text data are annotated with a variety of identifiers such as objects, sentiment, relation, and non-verbal sounds. In addition, it provides computer vision annotations as well, where images are tagged in a variety of ways.
Data Creation: Lastly, TranscribeMe provides data creation services, mostly with the creation of audio data. Companies training speech recognition models require a diversity of voices to train the models for all people, and TranscribeMe has projects that require people that speak different languages and are within every type of demographic.
The tasks distributed within the TranscribeMe platform are generally set to take no more than 20 minutes to complete per task, and the time commitment is up to each worker.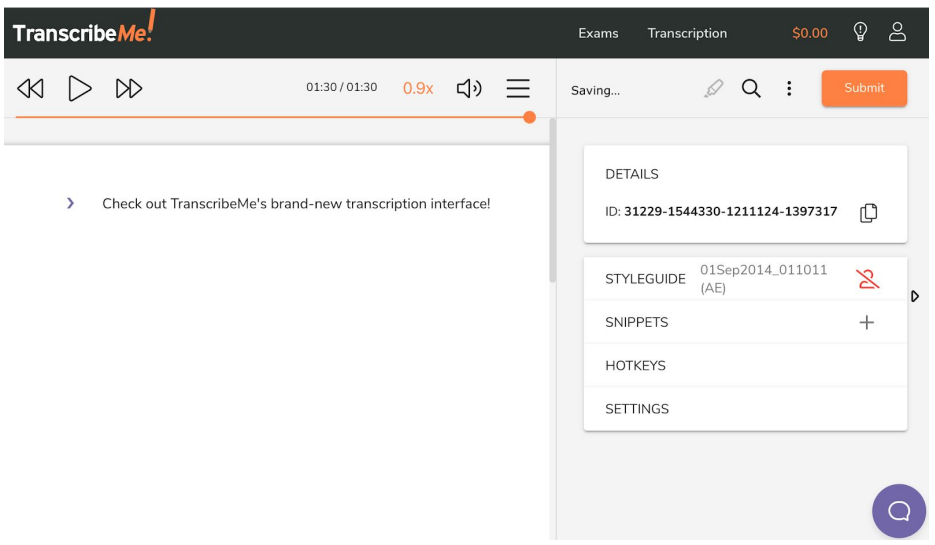 We interviewed Nathan Pikover, COO of TranscribeMe, who stated the following about its online crowd and jobs: "We place great value and respect on the workers, and strive to treat them ethically and provide as many resources and opportunities as possible. We also recruit directly from our crowd, and a significant portion of our internal employees originally started out as transcriptionists. This partnership we have with the workers coupled with our community management and training approach enables a better quality workforce that delivers the best quality output for our customers."
How Much Does TranscribeMe Pay?
At TranscribeMe, $15 per audio hour is the standard, base starting rate for work that involves clean verbatim transcription. $25 per audio hour is the second tier starting rate, which applies to work that involves transcription using a special style, more complex than the clean verbatim guide. The remote workers may need to be in a certain location, according to the client's requirements, to be able to access the exam for these "second-tier" jobs.
Within TranscribeMe, transcribers have a clear career path that they can follow, which allows them to move from the teams that access the base rates outlined above up to higher rates. The rates ultimately depend on the different teams and projects that the transcribers join. Examples of these teams and projects include QA work (transcription), annotation, audio collection, and translation.
For QA transcription work, the rates range from $22 to $48 per audio hour, which is currently the highest range at TranscribeMe. However, it does extend past this. "There have been projects that have paid up to $150 per audio hour for more complex work.", says Mr. Pikover.
Payment Process
Transcription pays per audio hour, translation pays per word, and other types of jobs pay per task (audio collection pays per audio hour, image/text annotation pays per image/text segment).
Payment is done through PayPal and there is a $20 initial threshold to collect payment.
How to Apply
To apply to work for TranscribeMe, candidates can go to its Workhub page and register on that platform.
Once you register, you will receive a welcome email that contains the information on how to select which exam to complete and how to get started. Once candidates feel ready, they can move forward with an entrance exam as outlined below, and upon passing that entrance exam they can get access to jobs.
Requirements
Requirements are as such:
Computer with internet access and working keyboard
Headphones
Foot pedal, cell phone, and microphones are suggested but not required. Cell phone and microphone might come in handy for audio collection tasks, and foot pedals can be used to help increase transcription efficiency
Experience is not required, however, it is an advantage. TranscribeMe provides tools for self-learning and training
TranscribeMe Exam
The TranscribeMe entrance exams allow the company to test the candidate's ability to transcribe, which involves listening to the audio and recording the text as well as following the set style guide. The exams also test the candidate's grasp of the language they wish to transcribe in and the basic grammar rules associated with it.
How it works
TranscribeMe currently offers an exam only for transcription projects. The exam consists of audio transcription tasks and questions regarding the style guide. A full exam instruction guide is provided to candidates, outlining what to expect during the test and where to find help.
The audio transcription tasks require the candidate to listen to the audio and record the text adhering to the style guide. The remaining questions come in the form of multi-choice or free text. A certain grading for each of these is required to pass. The candidate will receive a message at the end of the exam advising them as to whether they have passed it or if they need to attempt it again.
There are no maximum attempts to an exam but each test has restrictions in terms of how many times it can be attempted within a certain period. All transcription answers must be unique to that candidate and must not be shared with others.

When TranscribeMe has a project available that is outside of transcription, it will offer this opportunity to its crowd of transcribers first, all of whom have once completed the entrance exam. If the company finds that it needs to reach outside of its current crowd, it will offer candidates a way to be able to demonstrate their abilities. For example, for a call collection project, it will request an audio sample with the candidate's application.
Style Guide & Entrance Exam Instructions
The style guidelines ensure continuity for TranscribeMe's clients and also help to streamline the task of the QAs, who are responsible for checking the transcribers' work.
The Style Guide and English Entrance Exam Instructions are available on this page and on the exam framework so that candidates can access them before attempting the test. Once the candidates pass the exam, the guides are also available on the community platform. A summarized version of the document can be found on each file that the transcriber completes on the Workhub platform.
How to prepare for the exam
To prepare for the test, TranscribeMe recommends that candidates read the Exam Instructions Guide and the Style Guide relevant to the test they are attempting thoroughly before opening the exam. The exam is not timed, however, it is helpful to have read the supporting information before commencing.
According to Nathan Pikover, COO of TranscribeMe, "All of the information required to pass the exam is available in the guides. Transcription is a skill and it can take time to learn. If our candidates do not pass on the first go, we encourage them to reread the documents and try again when they feel ready."
You can also find preparation resources for the exam on TranscribeMe's official YouTube channel known as TranscribeMe Community.
Conclusion
TranscribeMe is a great resource for anyone looking for work-from-home freelance opportunities. With the growth in AI, the company has a need to continue growing its team of workers and it always has work available, especially for those who are willing to learn the skill.
If you are looking for legit online work opportunities, be sure to consider TranscribeMe by creating an account on its platform.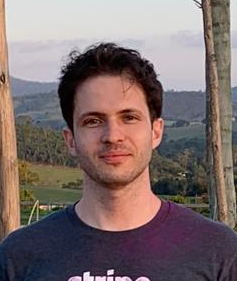 I am an entrepreneur with many years of experience with online jobs and work-from-home opportunities.
Today, I devote most of my time to growing the Search Evaluator project, which is made up of the academy, this blog, and a consulting business.