This post may contain affiliate links. We may receive a comission from purchases made through these links
All work from home jobs are not created equal. Most of the lists you will find out there include professions that are not so widely available for people with no experience.
The purpose of this list is to bring selected jobs that pretty much anyone can do, including beginners.
Review Criteria
To select these jobs as the best entry-level remote opportunities, we took into account how feasible it is for a person with zero experience to be considered for these positions.
We also made a point of picking winners for categories that are important for people looking for these types of jobs. For example, best entry-level WFH jobs for stay at home moms, for students, for high-paying opportunities, etc.
Here is the list in alphabetical order:
Data Entry
🏆 Top Pick for Easy Work
Data entry is one of the ideal work from home jobs for beginners. A degree is not required to apply to these jobs, and it is usually enough to have computer literacy and a high school diploma or equivalent experience. Other characteristics required from the data entry operator (also known as data entry clerk) are to be detail-oriented and have good internet and typing skills.
The most common task of data entry clerks is to enter information about current or potential customers in the databases of the companies. In many cases, this process requires a prior search on the Internet to identify potential clients and locate their contact information. This type of data entry job offers can also be found under the internet researcher title, with data entry being one of the required functions.
Other times, data entry operators are asked to fill in the companies' systems with the information that they already have. The tasks involve organizing and processing operations with customers, such as collections, payments, shipments, reminder calls, or payroll. This job may sometimes be labeled administrative assistant or similar.
Data entry operator salary
The payment range for these jobs can vary, although averages can be found between $5 and $15 per hour for home-based data entry workers with no prior experience. At the intermediate level, experience in topics such as eCommerce, marketing, bookkeeping is usually requested. In those cases, the hourly pay is higher, with ranges between $15 and $25, in general.
Where to find data entry jobs
A search for data entry jobs at UpWork can return between 900 and 1000 results. This is the most popular site to find remote work as a freelancer. The hiring and payment take place through its platform. You need to create a profile and go through an identity verification process, after which you can bid to be hired for a job posted while it's open. Fiverr and Freelancer work in a similar way.
There are also data entry jobs available at crowdsourcing companies like Lionbridge AI, Appen and Clickworker.
Micro Work
🏆 Top pick for easy requirements
There are a wide variety of remote job openings that fall under the microwork (or micro tasks) category. It is not necessary to have a degree to apply for these jobs and many of them can be done via smartphones. So the requirements are minimal.
Most microworking projects are related to artificial intelligence training. Among other things, they aim to help improve voice recognition system performance for voice-controlled devices, virtual reality systems, and optical character recognition (OCR) technology.
Micro-tasks could ask for speech recordings as well as video recordings of family or everyday situations. You could also be asked to listen to audio and write down what you hear to evaluate the naturalness of the computer-generated voice.
There are micro tasks to collect document data, such as invoices, receipts, and financial documents. And the description of jobs that fall on the microwork classification can go on as these are generated continuously depending on the needs of the projects of technology companies.
Micro tasker salary
Payment for micro tasks has many different modalities.
A microworker can be paid for each task submitted for example, which is usually in the range of $0.01 to $0.10. Pay rates in this modality can reach a couple of dollars per task, depending on its complexity.
A micro tasker can also be paid for "package" sent, be it of voice recordings, videos, photos, or documents. For example, there are projects that pay between $20 and $40 for sending voice recordings of commands, with an estimated turnaround time between 1 and 2 hours. These are generally one-off types of tasks.
There are also projects that pay for micro-tasks at a rate per hour. In these cases, the pay is generally in the range of $5 to $15.
Where to find microwork jobs
The most relevant sites to find these types of tasks are those of crowdsourcing companies, such as Appen and Lionbridge. To these two, which dominate the market, Teemwork can be added.
Search Engine Evaluation
🏆 Top pick for students
The work of a search engine evaluator consists of analyzing the results that search engines return and providing feedback on their quality and relevance. This classification is made taking into account the query (i.e. the intent of the user) and their geographical location. The classification is made in the work tools developed by the clients.
Depending on the project, the guidelines may be simple or require the study of materials to subsequently pass a qualification process. Since search evaluation tasks can require more critical reasoning than most other entry-level WFH opportunities, it is an ideal job for students looking to earn some extra income.
Search engine evaluator salary
Usually, search engine evaluation projects pay within a range of $7 to $15 per hour, depending on different factors like the rater's country and employer. In the US, the salary also varies by state and tends to be at around $13/hour.
These projects generally offer 20 hours of work per week, depending on the availability of tasks. This makes it possible to obtain average monthly income of about $1000 in most cases.
Where to find search engine evaluator jobs
Search engine evaluator jobs are available through crowdsourcing businesses that have big tech companies as clients. Google and Microsoft are the main clients for this kind of work.
The two most popular sites for finding search engine evaluator jobs are Appen and Lionbridge.
To apply for this position at Appen, a search engine evaluator project should be available in the Appen Connect dashboard of the contractor. Examples of such projects are Yukon (organic search), Arrow (paid search / ads), and Shasta (map search), among others.
At Lionbridge, you can apply for these jobs directly through their website. The position may be called Personalized Internet Assessor (for evaluation of organic search results), Personalized Internet Ads Assessor (for evaluation of paid results), or Online Map Quality Analyst (for map search results). The availability depends on your location.
Social Media Evaluation
🏆 Top pick for stay at home moms
A social media evaluator provides feedback to social media websites. The goal is to help improve the overall experience that these platforms deliver to their users and advertisers. This feedback can be in the form of quality and relevance assessment of social media ads, posts, search results and features.
The social media evaluator job is a great fit for stay at home moms as many of these projects are long term assignments with a steady workload and flexible, part-time schedules. Since many stay-at-home moms are also active users of social media, this is a great opportunity for them to make money some extra money from this.
Social media evaluator salary
A social media evaluator's salary is generally around $10 to $15 per hour. The pay rate varies by project, company and rater location.
The best projects have typically about 20 hours/week worth of tasks. On average, a social media evaluator can earn up to $1200 / month.
Social media evaluator jobs are available through crowdsourcing companies that contract with social media platforms like Facebook. The two most popular companies that hire for this position are Appen and Lionbridge.
At Appen, you must apply through Appen Connect for the Internet Analyst position (click here to go to the application page). Once your application is approved, you need to wait until a social media evaluation project is available on the 'All Projects' page of Appen Connect dashboard. This can happen immediately or after a few days, weeks or months, depending on the availability of such projects for your location.
Examples of popular, long term social media evaluation projects at Appen are Projects Uolo, Nile, and Truckee, among others.
At Lionbridge, you can apply for this job through this page if it's available in your location. Just look for the job title 'social media evaluator' or 'social media assessor'.
Online Paid Surveys
🏆 Top pick for no training needed
There are many online market research communities that deliver data and analytics to the market research industry, and this is where survey takers come in. These are businesses that match your profile to a variety of surveys and rewards you for answering questions.
As the surveys are designed for market purposes, it is enough to give your criteria as a consumer for answering the questionnaires. This is the reason why these remote jobs are available to anyone with available time and good internet connection and require no qualification or training.
Survey taker salary
Although some companies pay as much as $50 for each completed survey, on average, survey companies pay much less than that. A common amount is in the range of $3 to $5 per completed survey, and the companies send out about two surveys a week.
Therefore, to obtain appreciable income through this work, it is advisable to create profiles in many companies at the same time and complete as many surveys as possible.
Some survey sites prefer to reward with virtual points, which can be redeemed for PayPal cash out or e-Gift Cards.
Where to find survey taker jobs
These are many sites where you can find online survey jobs. These are some of them:
Transcription
🏆 Top pick for specialization opportunities
With good grammar, computer skills, and attention to detail, you can apply for one of the many transcription jobs in the work from home market. The objective of this type of work is to transcribe audio files and/or subtitle videos. In these cases, not only the transcription of the audio may be required, but also the closed captioning with timestamps.
For being such a diverse career, the work of a transcriptionist offers many opportunities for specialization. The most popular types of specialized jobs in this field are medical transcription and legal transcription.
It is also important for transcribers to know the use of the appropriate digital platforms and tools to get the job done.
Transcriptionist salary
When you work for transcription companies, they usually pay by the audio minute and not the working hour. The average rate ranges from $0.40 to $0.75 per audio minute.
The hourly pay differs considerably between that received by an entry level and that received by an experienced or specialized transcriber. The former can average $12 per hour, while an advanced transcriptionist can earn up to $30 per hour.
Where to find transcription jobs
Transcription jobs are mostly available through companies specifically dedicated to offering transcription services for large clients. They serve as intermediaries between the client and the transcriber, who applies through their websites. Here you can find a list of the top 25 transcription companies that hire remote workers.
You can also apply for transcription projects at Appen and Lionbridge, after being accepted as an independent contractor. In the case of Appen, it is also necessary for the transcription project to be available on the contractor's dashboard.
There is also a wide range of transcription jobs available at freelance platforms like Upwork.
Translation
🏆 Top pick for high paying opportunities
Translation is a career in the field of linguistics and, as such, requires qualification to practice it professionally. However, in the last decade, job offers as a translator have boomed in the freelance job market.
These offers are primarily aimed at translating the content of websites or articles published on blogs. This translation work is paid at a different scale than official translations, and much less than certified translators. As compensation, the demand for translators without a degree in linguistics is much wider.
To opt for an entry-level translation job, it is enough to have command of a second language. It requires, of course, good knowledge of grammar and writing skills.
Translator salary
Payment for translations is highly dependent on the languages involved. For example, for the English-Spanish pair, the offer is usually in the range of $10 to $15 per hour, while for source languages like German, French, Japanese or Vietnamese, the rates are usually between $15 and $25 per hour.
If the payment is per word of the source text, the range is very wide. An entry-level translator without a degree in linguistics will accept offers of $0.02 per word, or less. A professional translator, on the other hand, can earn up to $0.50 per word, which makes this a home-based job with high paying opportunities available.
Where to find translator jobs
For non-professional, entry-level translators, UpWork is one of the best places to find job offers in this field.
Although crowdsourcing companies like Lionbridge and Appen do have job openings for translators, these generally require experience or qualification as a linguist. This is also the case for professional translation sites, such as SDL, Gengo, and TransPerfect, to name a few.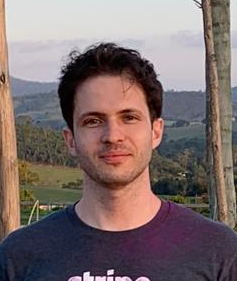 I am an entrepreneur with many years of experience with online jobs and work-from-home opportunities.
Today, I devote most of my time to growing the Search Evaluator project, which is made up of the academy, this blog, and a consulting business.